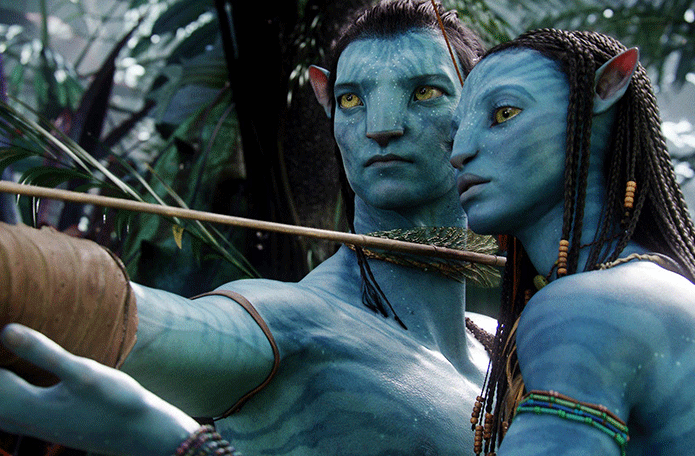 Thank you so much  guys ,finally we made it ,  we are celebrating  our first year of Bramhaa and its happened only because of you and your love , your constructive feedback , requests, guidance through comments on Bramhaa, mails, or in orkut communities and through scraps .. 🙂
I still remember , the day I was talking to Amol , I love to write , but I was afraid , I mean what I was gonna write on blog .. An Animation Blog !!!
I was asking Amol , "Do you really think , I'm really ready to write on blog and stuff ?"
Amol had really worked hard to create the web design and all .  Me and Kiran were just not ready . Amol was encouraging, "Come on , guys at least give me one article so that I can start working further"
I said , "You know we are the guys who are passionate about Animation , we do some kind a stuff in Flash , but we really dont know what  exactly professional animators do?
But We are one step further than the guys who loves Animated Movies and Special effects that's for sure. But we will need to study from masters and then create something and then share the experience "
I was laughing " You know what Job we can do in Animation Field perfectly , the guys who sit at HELP DESKS OF ANIMATION INSTITUTE , and helping others that why they should do animation ? how they can start on their own ? how to find skills ? why animation is so awesome.. the guys are at helps desks ha ha :)"
And Amol said "Lets do that , Lets do the JOB ON Bramhaa …"
That's it we share solutions of all the challenges we had faced since we were just kids , watching Dexter , Alladin on Cartoon Channels trading  with mom that will study two more hours and clean the room and wondering how  we can do this ? How can we create Dexter ,Alladin , Spiderman … ?
I still remember the evening when me and Amol went to an institute for inquiry about Animation as Career.. We were so excited like there are schools that teach Animation. THERE ARE SCHOOLS that teach animation!!!
From the day (when we were in 7th class) we made our first animation in Power Point  we thought we are gonna learn Animation on our own. That's what we were training our mind for almost 4-5 years. Finding books to learn Animation.
When we went in that institute,  Boy they shown all the things people do; showing movies and trailers trying to impress but we were so naïve to understand to all that , we didn't know what to ask for . .
We also learned that they were teaching Softwares and NOT ANIMATION..
We are just sharing all our journey with you , In one whole year We have learned from Masters all the awesome stuff ,through books, interviews, articles.
Small things that make big difference  …
A small story for all of you ,
Normally I don't like to go weddings and stuff , so I always find some reason to escape , cause you walk in there , some  uncle comes by and says , "Oh what you doing with your life , my son has got job in … and I think there is recession affecting IT engineers  .." my god he  gets a big shock when  I tell  him that I'm studying Animation, after my degree.
And he will be like , "Animation , really Animation!!! and you have to study Animation , I mean Study ?? I thought its just computer and softwares .. and how much you will get paid more than your engineering ??"
Like always I end up convincing those uncles and aunts that Animation is more than software ,  I end up convincing them it needs an incredible awesome skills and passion.
Its study until the end of my life!!!
And uncle changes the topic , telling the story of another wedding where food was not that good …
That day mom convinced me to attend the wedding   , I was in corner , and my mom called me , I met my Grandma's sister , she's almost 70 years old , she looked at me , she had seen me 8-9 years ago , when I was kid. (I'm still a kid )
she said "Oh look at you, you have grown so much , you were small kid last time I saw you , time really flies away fast .." and she was in tears , I was cold and really didn't know what to say.
I realized that we are so emotional species , we feel incredible, deep within heart seeing things grow..
My mentor Tony Robbins says that there are "Six human needs" (on emotional level) , Certainty, Uncertainty, Significance, Love-connection
We will figure out the way to meet these first four; smoke, drink , do whatever
but the last two are most essential needs and that are Growth and Contribute beyond our selves ..
If business is not Growing , if relation ship is not growing , If skills are not growing no matter how much money we make , we don t feel like fulfilled within our heart ..
I just want to say thanks to all you guys as seeing  Bramhaa so much grown and through Bramhaa ,
We are able to fulfill our last two needs ,we have got chance to grow and a chance to contribute , that's really awesome gift from you …
Bramhaa is the outcome of THREE PASSIONATE KIDS (Amol, Kiran , Mahesh),who always wondered from Childhood what really make these things move , someday we gonaa make this and also we will share with all those guys who are just like us ..
You guys and we  all are on same journey… a journey  for PIXAR!!!
Thank You guys ,Keep animating,Keep Growing, keep reading , and keep guiding us .. 🙂
(Thank you so much Ganesh(Amol) without you this day would have never occurred in my life may everybody should  have brother like you :))